DeDae is making a new programme about Earth. We are researching the different layers of this theme to come up with a new eurythmy dance performance. In March, we will tour, for the first time, with the new programme. Keep an eye on our socials or newsletter, for more information!
The earth is a somebody. The earth is a YOU. DeDae recently visited farmers and was inspired by their experiences on healthy-making agriculture. These farmers work with different methods and inspirations such as biodynamic farming. This is how earth, plant, animal and cosmos come together. Are humans able to live in a loving compassionate connection with the earth, vegetation, animals and our fellow human beings? We believe that anything that gets attention will grow and so we put the natural earth, our natural base, at the centre of this production. DeDae dances the connection with the earth, seasons, weather, soil, life and growth forces, composting and the earthworm!
Here you can see a 'natural' compost heap.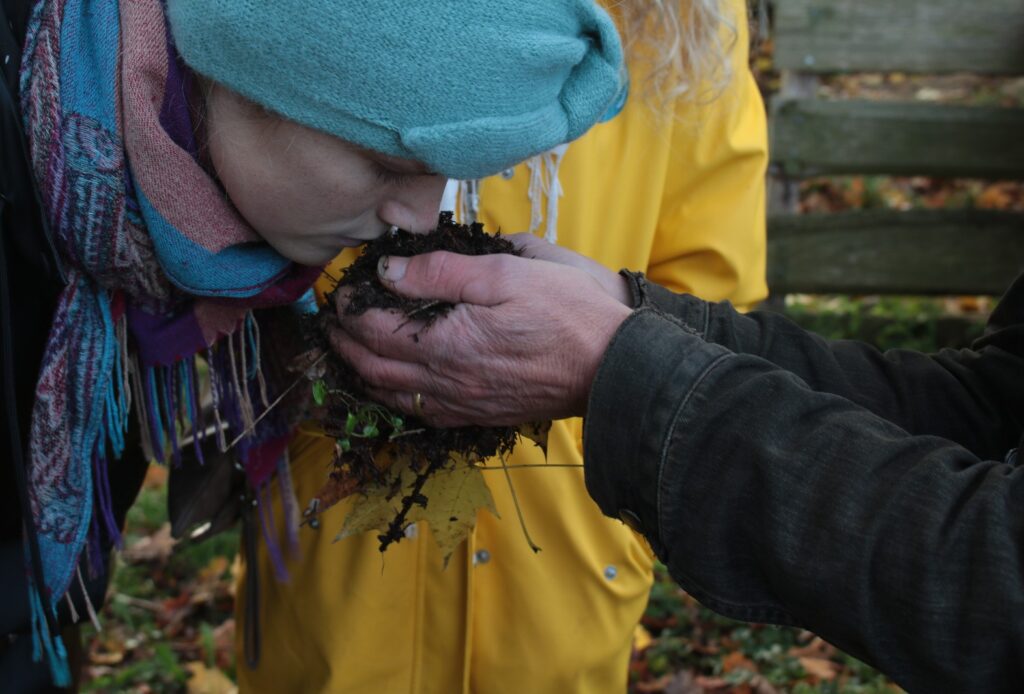 Here we are visiting farmer Erwin, in Bronlaak. He gave us a tour, around his farm. We try, through smelling, tasting and feeling, to connect with the earth.